Japan Box Office: Makoto Shinkai's Suzume Has Stayed on No.1 for Three Consecutive Weekends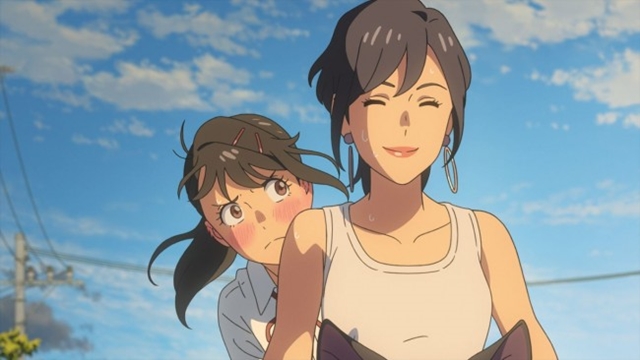 The momentum is still going strong. Makoto Shinkai's lates tfeature Suzume earned 843 million yen (6.08 million USD) on 612,000 admissions in its third weekend, staying on No.1 in Japan's weekend box office ranking three consecutive weeks. The third weekend gross was 16.5 percent down from its second weekend, which was equivalent to the level of decline from week one to week two.
The film's cumulative total domestic gross has reached 6.269 billion yen (45.17 million USD) on 4.6 million admissions, which is 100.1 percent of the first three-week gross of Shinkai's 2016 film Your Name., and 104.5 percent of that of his 2019 film Weathering With You. Based on the numbers so far, it continues on pace to be the biggest hit of his career.
Crunchyroll is teaming up with Sony Pictures and Wild Bunch International to bring Suzume to global audiences outside of Asia in early 2023.
RELATED: Suzume Anime Film Passes 6 Billion Yen, Reveals New Giveaway for Japanese Theatergoers
Coming in second was That Time I Got Reincarnated as a Slime The Movie: Scarlet Bond, a new anime feature film sequel based on Fuse's Japanese fantasy light novel series.
Following the very successful TV anime that was aired for two seasons from 2018 to 2021, the highly-anticipated feature film was released in 322 theaters across Japan on November 25, then earned 297 million yen (2.14 million USD) on 225,000 admissions on its first Saturday and Sunday. The total from Friday to Sunday reached 416 million yen (3 million USD) on 313,000 admissions. Meanwhile, the film ranked sixth on Filmarks' first day satisfaction ranking with an average rating of 3.54/5.0 based on 192 reviews.
Crunchyroll will bring the film to theaters in all major global territories (excluding Asia) in Early 2023.
RELATED: That Time I Got Reincarnated as a Slime The Movie: Scarlet Bond Anime Film Opens to Second Place on Japan Box Office Charts
In its 17th weekend, One Piece Film Red held the same fourth-place spot it did last weekend. The 15th One Piece anime feature film has made 18.54 billion yen (133.5 million USD). Sword Art Online -Progressive- Scherzo of Deep Night ranked ninth in its sixth weekend, bringing its total to 980 million yen (7.06 million USD).
---
Weekend box office Top 10 in Japan (November 26-27, 2022)
(ticket sales basis)
 1 (1). "Suzume" – 6.269 billion yen
 2 (new). "That Time I Got Reincarnated as a Slime The Movie: Scarlet Bond" – 416 million yen
 3 (new). "Bosei" – 226 million yen
 4 (4). "One Piece Film Red" – 18.54 billion yen
 5 (2). "Black Panther: Wakanda Forever"
 6 (3). "Aru Otoko"
 7 (new). "Strange World"
 8 (5). "Karada Sagashi"  – 1.07 billion yen
 9 (6). "Sword Art Online -Progressive- Scherzo of Deep Night" – 990 million yen
 10 (10). "RRR"
"That Time I Got Reincarnated as a Slime The Movie: Scarlet Bond" trailer:
---
Sources: Eiga.com, Pixiin, Filmarks
©2022 "Suzume no Tojimari" Production Committee
© Taiki Kawakami, Fuse, KODANSHA/"Ten-Sura" Project